✅Easily eliminate light pollution and stains! -
High-quality car wax is ideal for quick and easy decontamination before polishing ceramic coating! Give your car a new look.
✅Super soft, super fine material! -
Upgraded crystal formula, smoother. Using high-quality, pure carnauba wax, the best material for crystal plating, polysilazane, has more durable protection and more scratch resistance.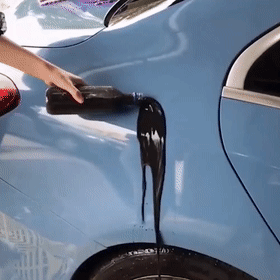 ✅The safety of the paint! -
The luxurious blend of carnauba wax and polymer can provide strong and long-lasting protection. It maintains your smoothness with glossy reflective luster, which is safe and effective in all types of bright coatings.
✅Ultra-wide range of use! -
It is suitable for the maintenance of paint, glass, plastic parts, decorative parts, leather, and tires of any car color. It is a universal car beauty wax.
✅Main functions! -
Deoxidize and polish. It can effectively fill the fine scratches and form the protective layer of transparent crystal. Anti - UV formula, effectively prevent the aging of car paint.